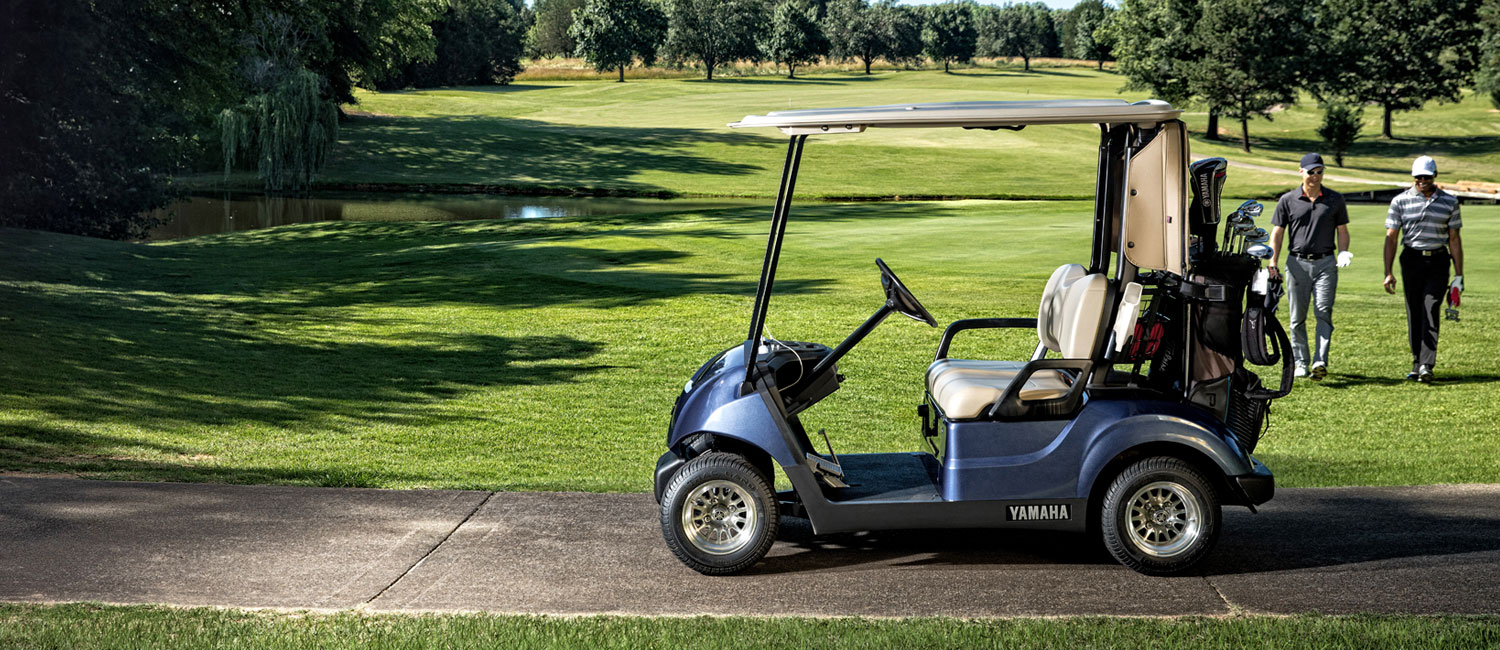 Drive2 CARB
Love the ROI of gas but don't need the quiet ride of QuieTech EFI? Then our Drive2 Carb car will fit the bill. Yamaha brings you over 60 years of proven engine performance featuring a filterless oil system for ease of maintenance. At 357cc's, producing 11.4 horsepower, it's the most fuel-efficient carbureted engine in the industry with all the great features built into the Drive2 line of cars. Now you don't have to choose between luxury and value.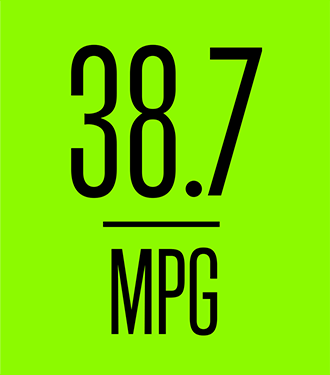 DRIVE2 CARB
12.5% more miles to the gallon over the competition*
Low cost of maintenance
Durability on wheels
Cradle smooth suspension system
Strength, endurance and dependability
Fuel-efficiency comparable to our competitors' EFI*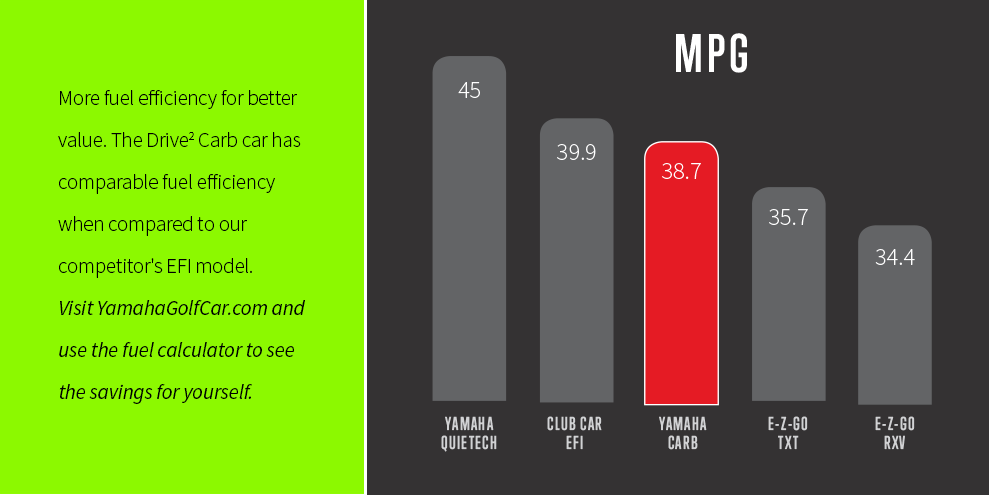 * Independent laboratory testing in a fleet environment by Transportation Research Center, Inc. 2015, on model year 2016 cars.