8 YEARS
BATTERY LIFE
Estimated based on 17Ah/day.
>3500
CYCLE LIFE
Estimated based on 17Ah/day.
38 Miles
DRIVING RANGE
When driven on a flat track.
105 AMP
HOURS
Temperatures 0~55°C (32~131°F).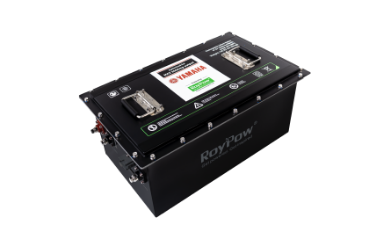 LiFeP04
WE MADE A GREAT BATTERY BETTER
Our lithium-ion battery was manufactured by
RoyPow® and optimized by Yamaha to ensure
the integrity and unmatched power. We've taken the
time to engineer better overall performance for
your longterm peace of mind.

HYDROLINK™
WATERING SYSTEM
99%
RECYCLABLE
NO
ACID SPILLS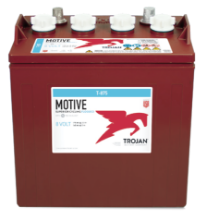 T-875 FLA
PROVEN PERFORMANCE TIME AFTER TIME
This rock-solid power source is undeniably strong and
dependable. Undeniably strong and dependable, these
batteries are the perfect complement to our Yamaha
golf cars and will always get you where you need to go.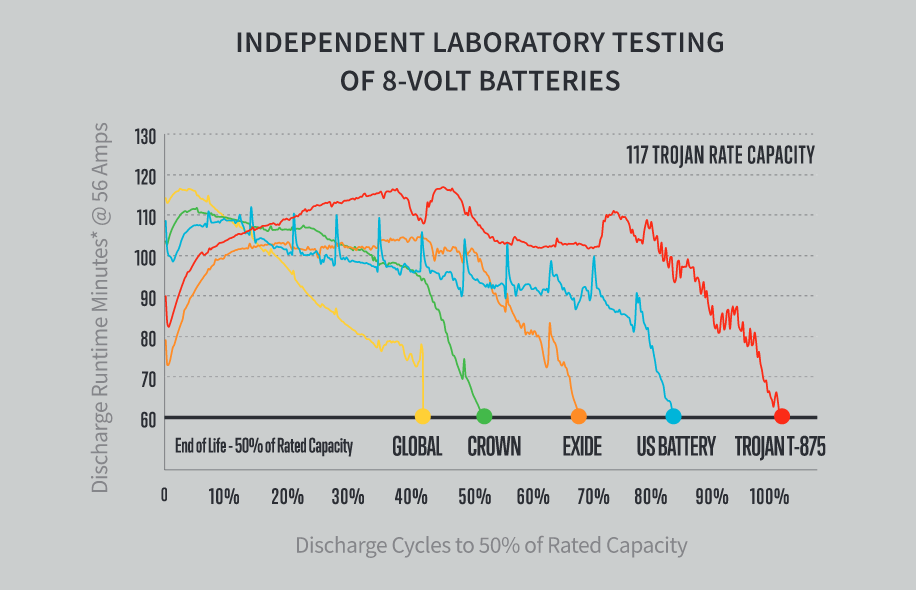 Lithium-Ion Battery is available on these models