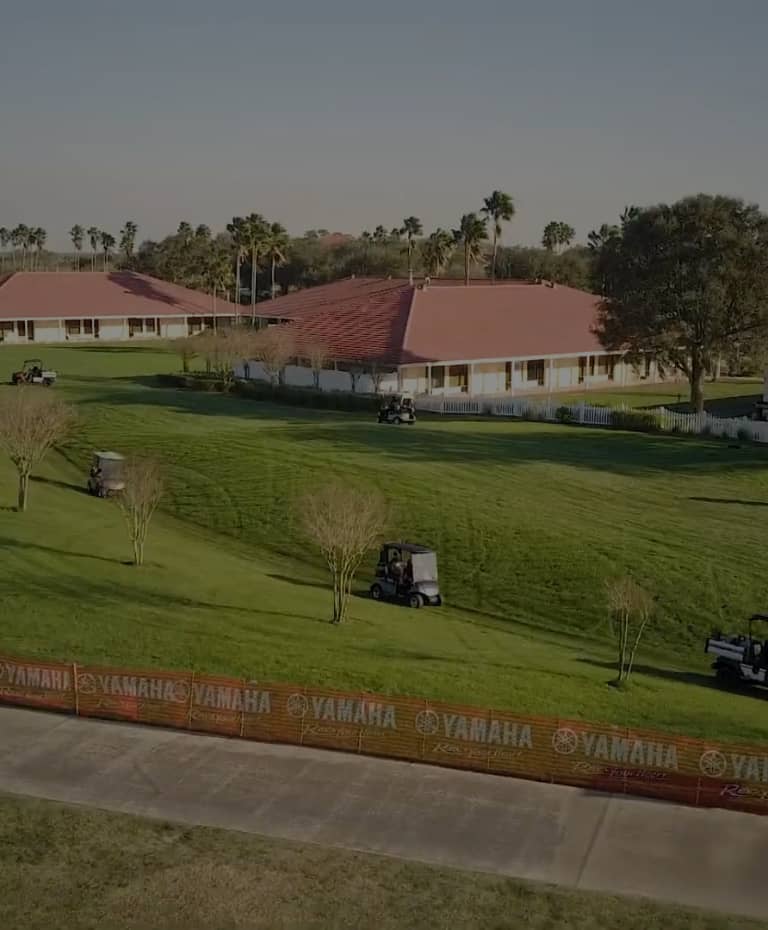 Explore below to discover the latest
from Yamaha Golf Car Explore below to
discover the latest from
Yamaha Golf Car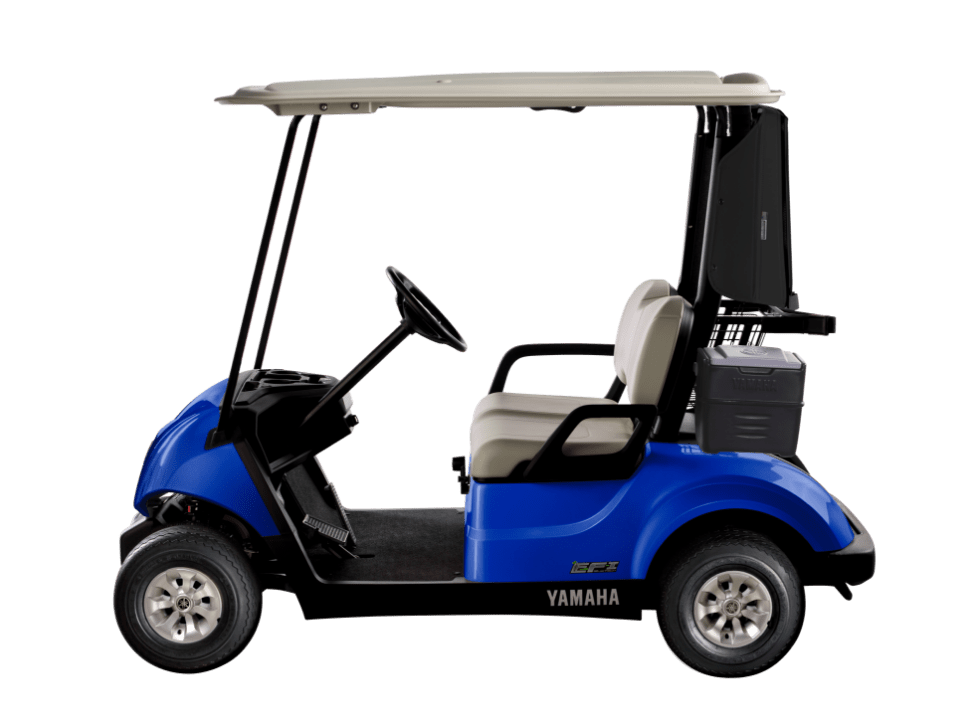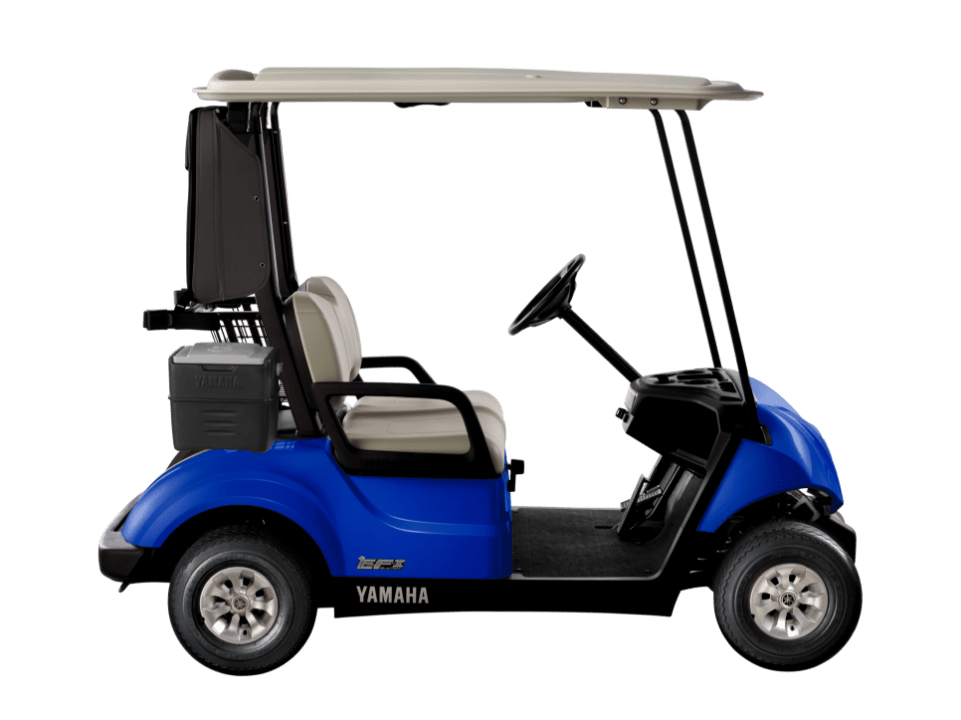 Our Drive2 lineup was designed for the modern golfer. Packed with key features you may have yet to experience, this fleet offers many added comforts plus the smoothest ride in the industry.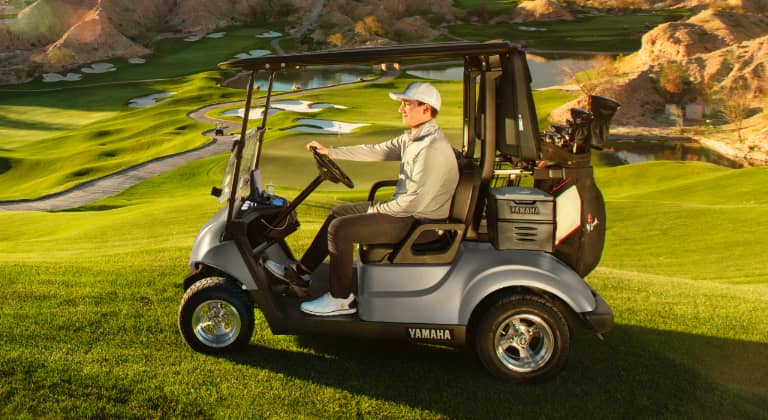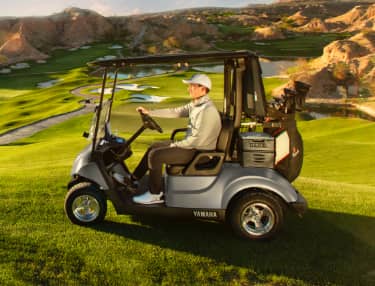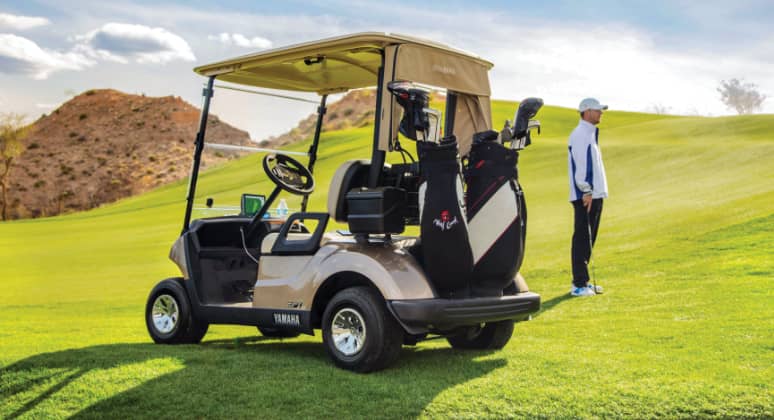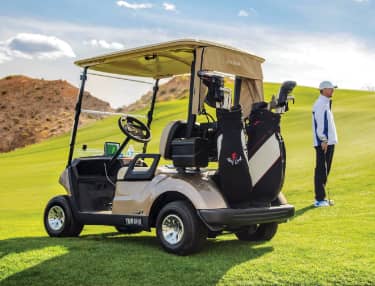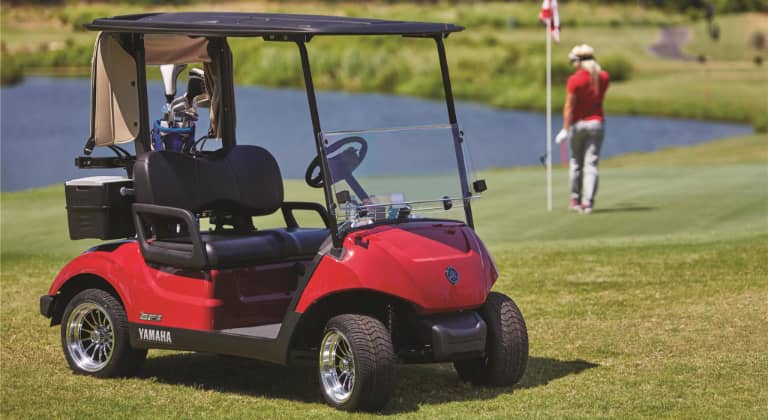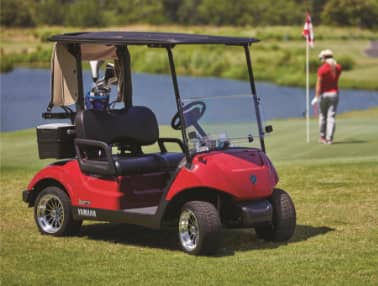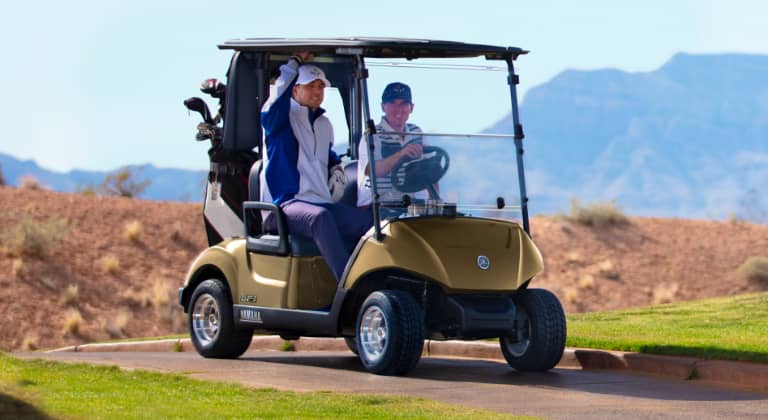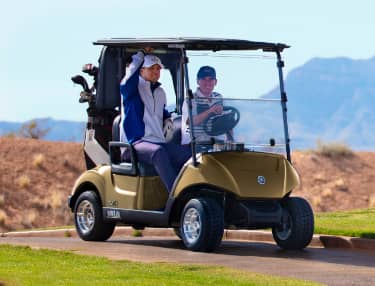 A gas car that is almost as quiet
as an electric
Drive2 QuieTech EFI boasts the lowest decibel output of any gas car and features the industry's first-ever Independent Rear Suspension on a golf car. This unprecedented combination ensures your players experience a luxuriously quiet ride.
Low cost of OWNERSHIP and
proven DEPENDABILITY
If you love the ROI of gas, but don't need the quiet ride of QuieTech, then our Drive2 EFI car will fit the bill. With cradle-smooth suspension and 45 MPG for the best fuel efficiency in the industry, Drive2 EFI gives you both the luxury and the value you need.
SELECT A TECHNOLOGY: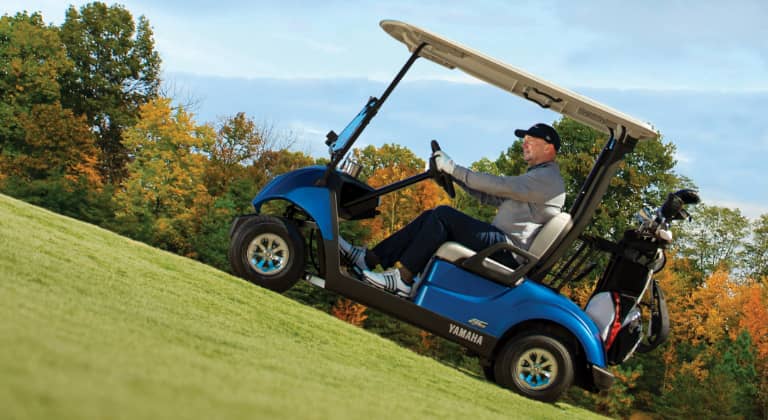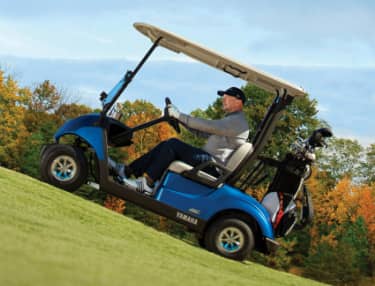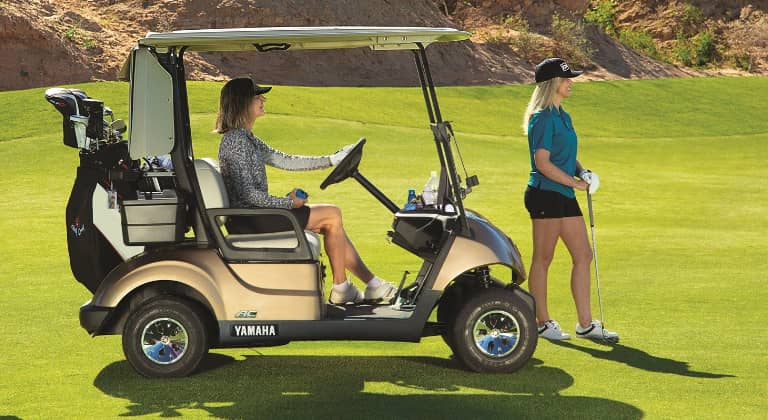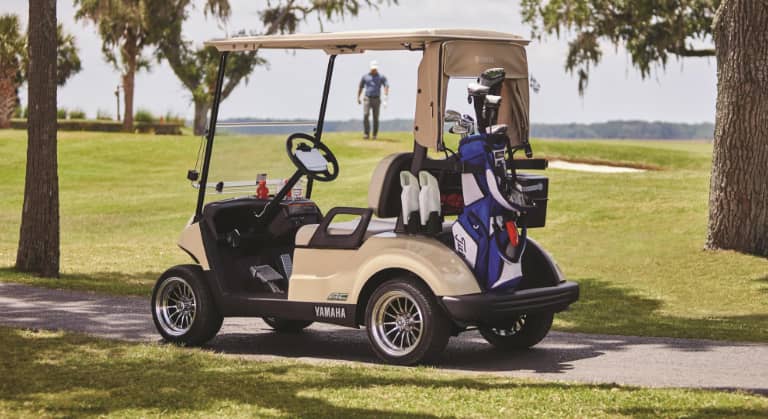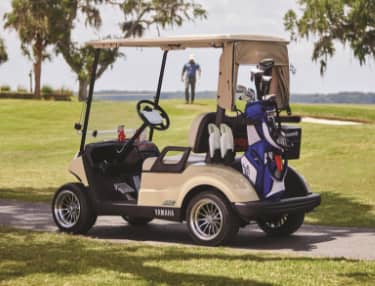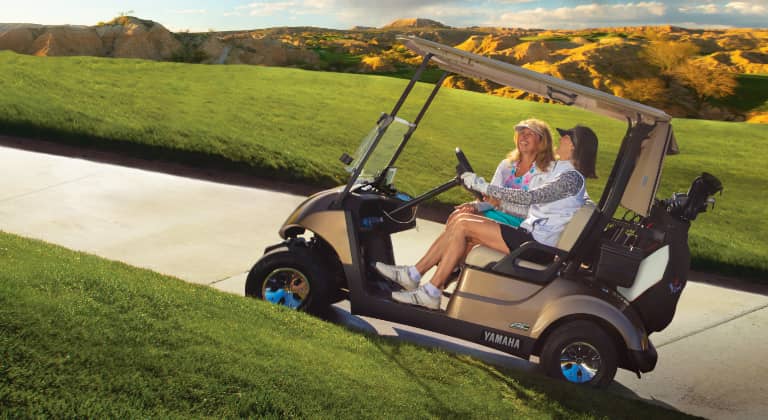 Smooth acceleration on every climb
Your players will navigate terrain with comfort and ease with PowerTech AC™'s new Independent Rear Suspension (IRS). And, with the all-new, lead-acid Motive T875-AGM battery option, you are making a low-maintenance, worry free investment.
A reliable efficient,
superior electric car
Prepare yourself for an energy-efficient, electric solution that features smooth acceleration and unrivaled hill-climbing ability like you've never experienced before.
SELECT A TECHNOLOGY:

DRIVE2® MUST-HAVE ACCESSORIES
Your top-of-the-line car deserves top-of-the-line accessories. Explore some of our favorites below, designed to make your ride as convenient and enjoyable as possible.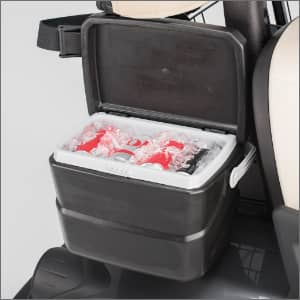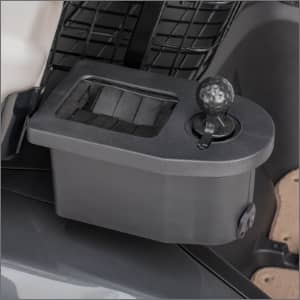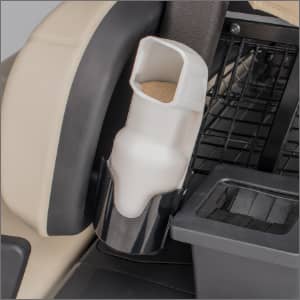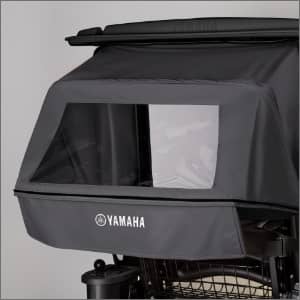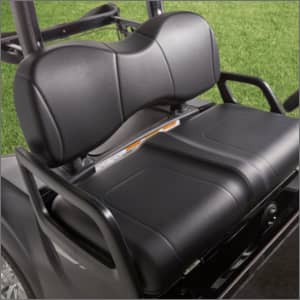 Yamaha® Cooler
Keep players refreshed throughout the day with our re-engineered and innovative insulated beverage cooler. Rigorously tested to outperform other coolers, this addition would make the perfect companion to your fleet. Fits all DRIVE® and Drive2® models.
Yamaha® Club and Ball Washer Kit
Just because equipment gets dirty doesn't mean the game has to stop. Keep players on pace with this must-have accessory. Fits all DRIVE® and Drive2® models.
Yamaha® Sand Bottle Kits
Always have sand on hand with our updated sand bottle kits. These reconfigured kits have bottles that include comfortably integrated handholds (making them easy to grip with gloves), have larger square openings allowing for quick filling without removing bottom lid, as well as an even flow of sand to fill divots more effectively.
Yamaha® Drive² Cabana Golf Bag Cover
Keep the elements out and player performance undisturbed with this convenient protective cover for clubs by Club Pro Products®. Fits all DRIVE and Drive2 models. Four-year limited warranty.
Yamaha® Vinyl Seat Cushion Assembly
Give your car a unique look and more luxurious feel by replacing your original seats with these stylish black seats made from high-quality Morbern® XLPTM vinyl.

Previous

Next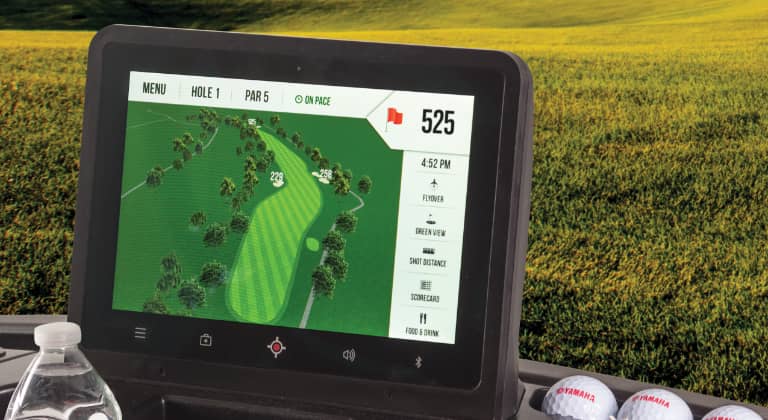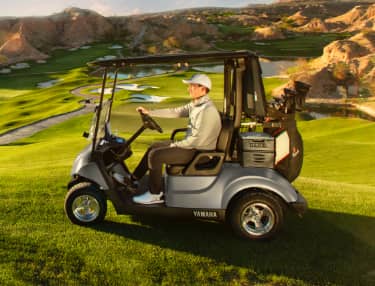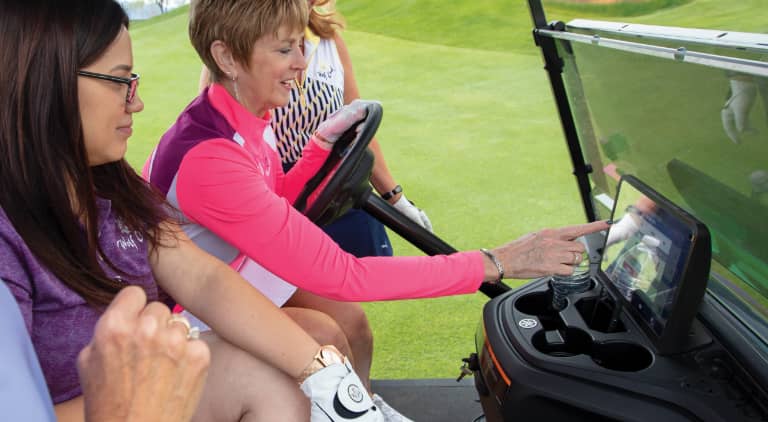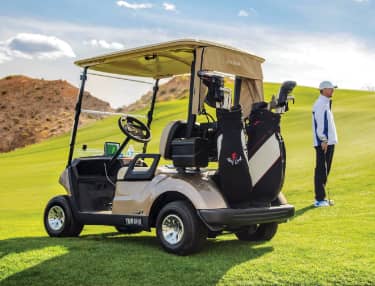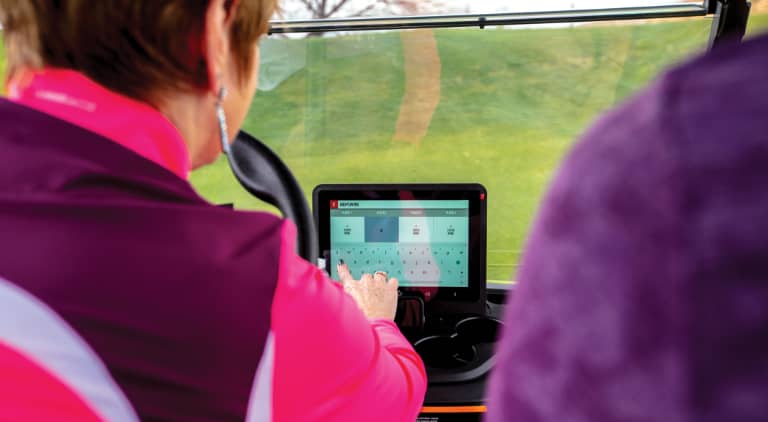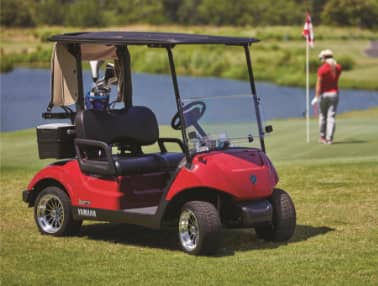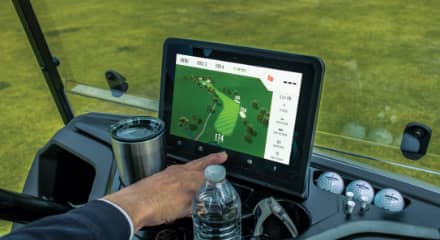 Enhance player experience
The all new YamaTrack® gives your course the capability to evolve
with the modern golfer. With a new 10" screen mounted in the dash,
players will enjoy 3-D terrain graphics with customizable pro tips.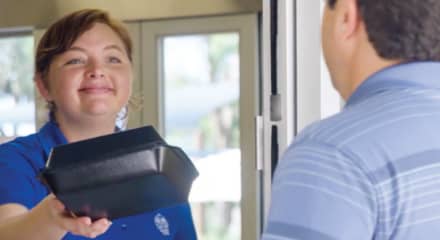 Increase food and beverage profits
Geo-zones protect the environmentally-
sensitive areas of your course and will notify players to pre-order
food and beverages before making the turn.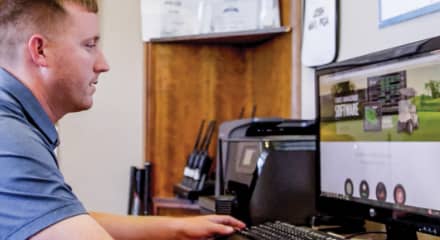 Protect your assets
Manage your entire operation including the pro shop, cart barn,
and maintenance equipment from any internet-connected device
with our web-based system.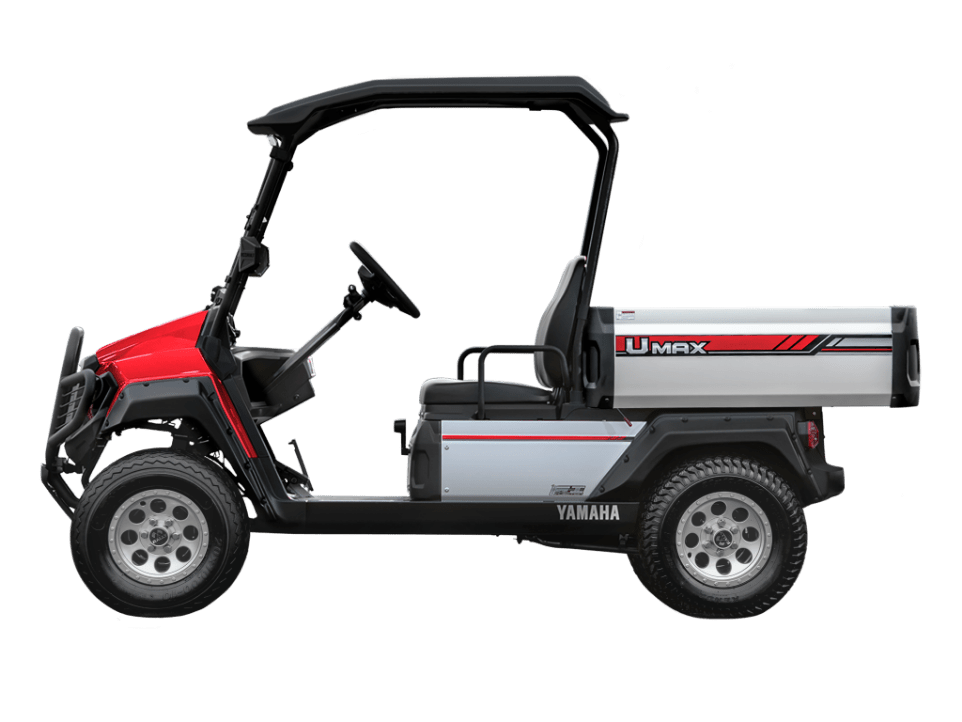 At Yamaha, we continually strive to innovate and design for the modern professional. We've thought of everything you could want or need in a premium golf utility car.

UMAX® MUST-HAVE ACCESSORIES
Your top-of-the-line car deserves top-of-the-line accessories. Explore some of our favorites below, designed to make your ride as convenient and enjoyable as possible.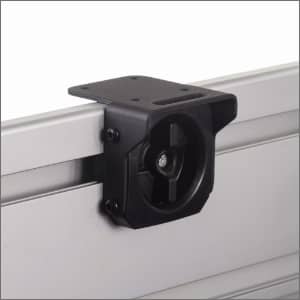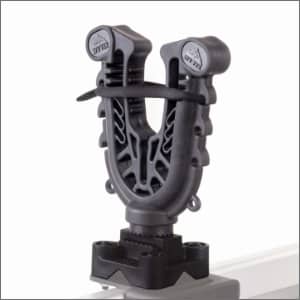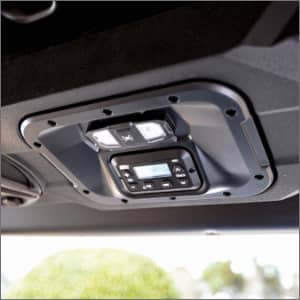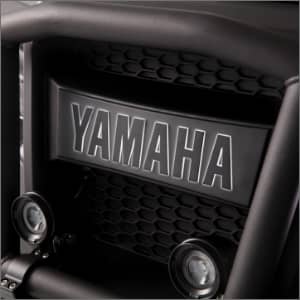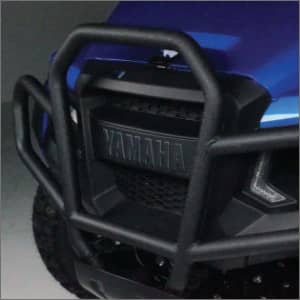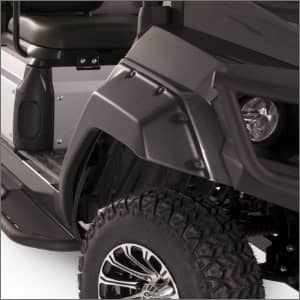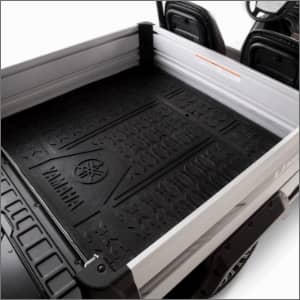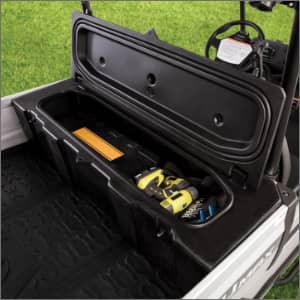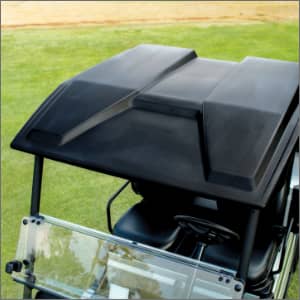 UMAX® FusionFit™ Bed Attachment Kit
Our FusionFit™ Bed Attachment Kit will help keep your rakes, shovels, guns, bows, and other long-handled tools always at-the-ready. Yamaha's FusionFit™ accessory system provides a tool-less design that allows you to "click and go" with only a quarter turn. An integrated padlock slot gives you the option to easily secure your cargo and go.
UMAX® ATV TEK V-GRIP™
The ATV TEK V-GRIP™ offers a true custom fit for whatever tool you find yourself needing to carry. With effortless installation, unmatched versatility, and a rock solid mounting base, the V-GRIP design isolates recoil and vibration ensuring your tools stay where you put them.
UMAX® Overhead AM/FM Bluetooth® Stereo
Instead of playing music through your cellphone speakers, enjoy your favorite tunes through our Overhead AM/FM Bluetooth® Stereo that can withstand the harshest conditions, takes up none of your car space, and gives you impeccable sound quality. Requires UMAX® Sun Top, sold separately.
UMAX® Yamaha® Backlit Logo
Give your UMAX® an intimidatingly gritty edge that'll make a statement wherever you go. Easily connects to factory headlight for plug-and-play wiring. Fits all 2019-2020 UMAX and UMAX Rally models.
UMAX® Front Brush Guards
Venture on and off the trail with the added protection of one of our front brush guards that seamlessly integrates with the front profile of your UMAX®. Additionally, protect the bold look of the grill, hood, and cowl longer.
UMAX® Fender Flares
Guard yourself and your UMAX® from even more debris with our wide, off-road, four-piece fender flare kit designed and engineered to perfectly match your Yamaha® in every way.
UMAX® Cargo Bed Mat
Keep your cargo bed in "fresh out of the box" condition with our wear-resistant, durable Cargo Bed Mat. Made from a proprietary 10mm-thick, reinforced, engineered rubber that slows bed wear as it reduces noise and resonance when transporting cargo.
UMAX® Cargo Bed Box
You've got a long workday planned. Leave none of your essentials behind with our heavy-duty, durable cargo box that doubles as a non-insulated cooler featuring an integrated drain plug. You'll enjoy easy installation and optimum capacity while matching your UMAX's uniquely rugged style.
UMAX® Sun Top Kit
Guard yourself against the sun's glare, hanging brush, and other elements with the only sun top designed to completely match your UMAX® in style and durability.

Previous

Next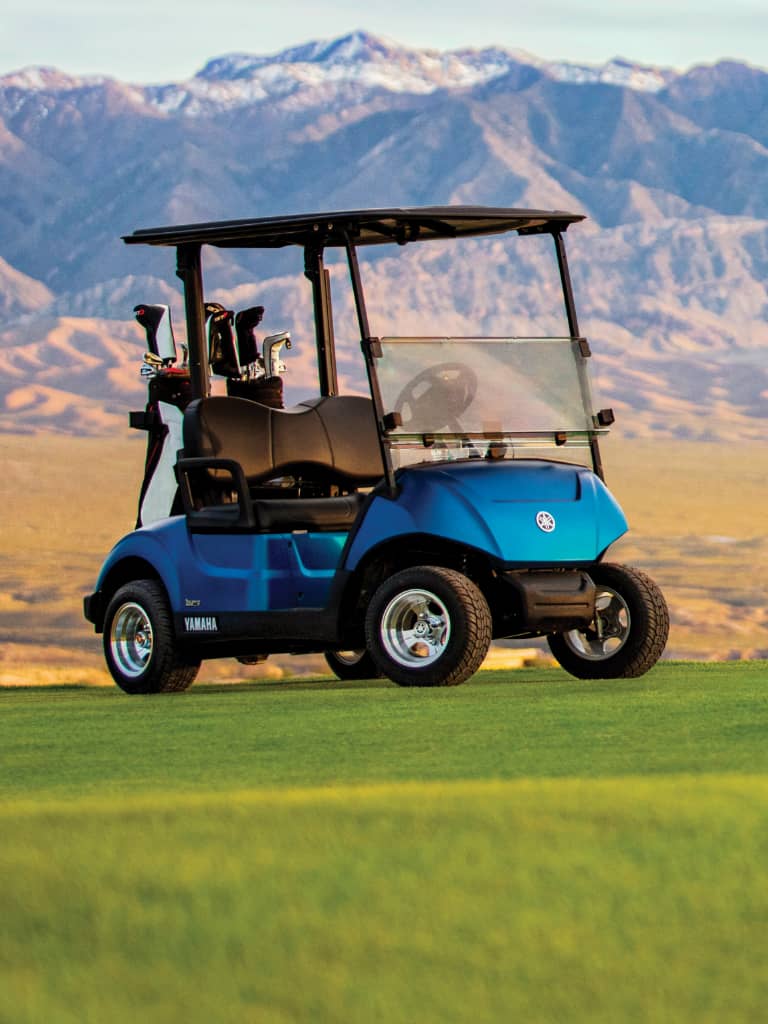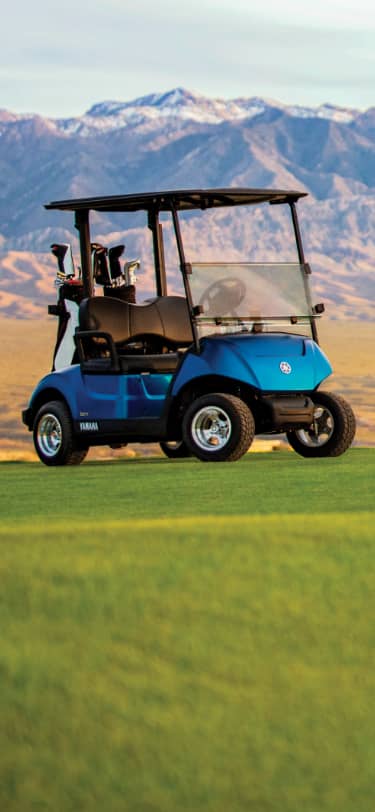 Yamaha, The Easy Choice™
when luxury, performance,
and value matter.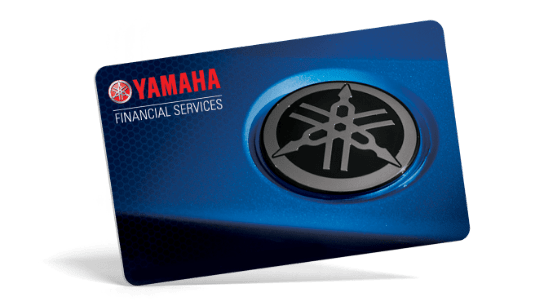 The Only Golf Car Manufacturer with
in House Financing FOR FLEET AND RETAIL
Another reason why Yamaha is the easy choice
The Yamaha Card is issued by WebBank, member FDIC.