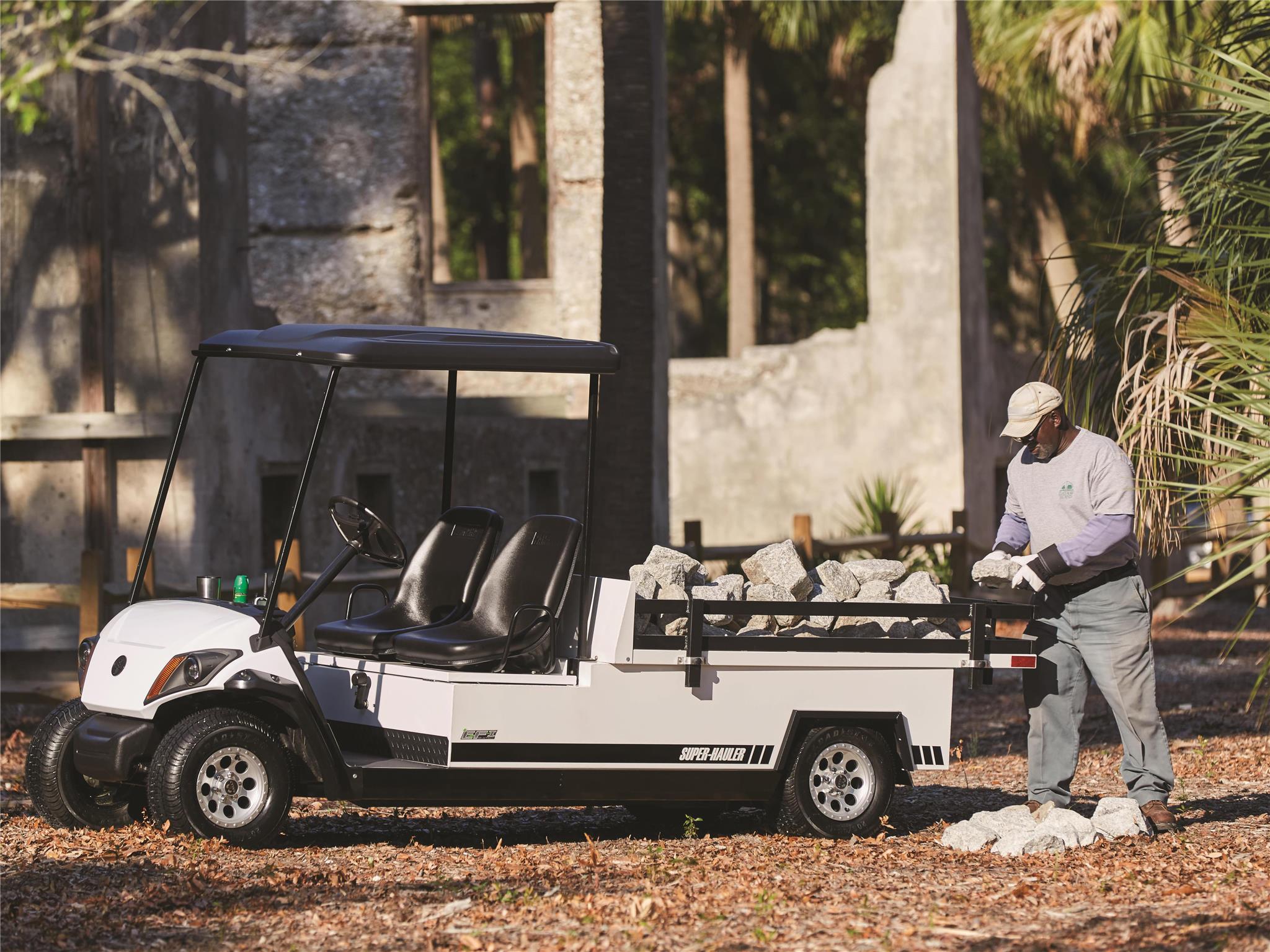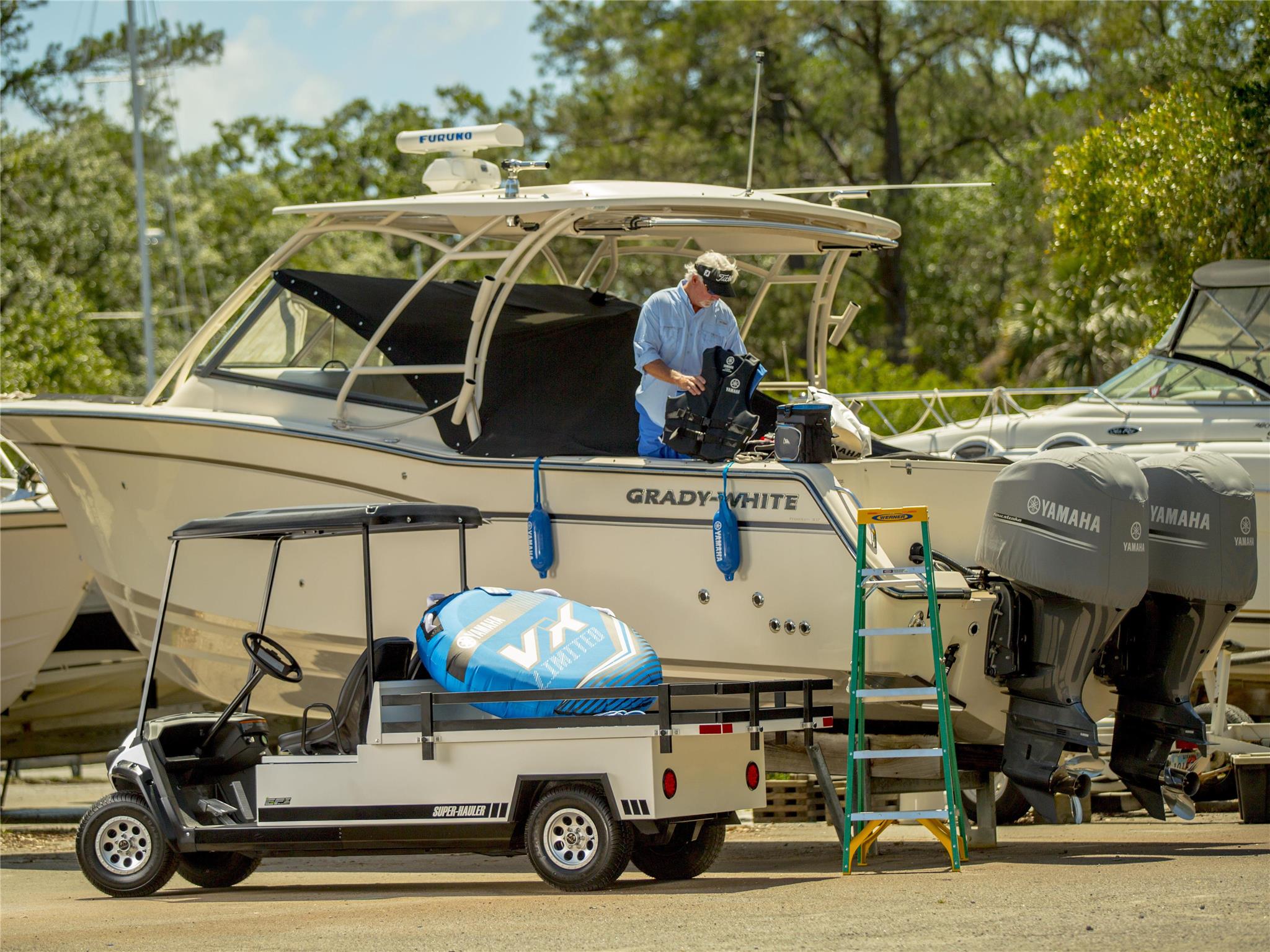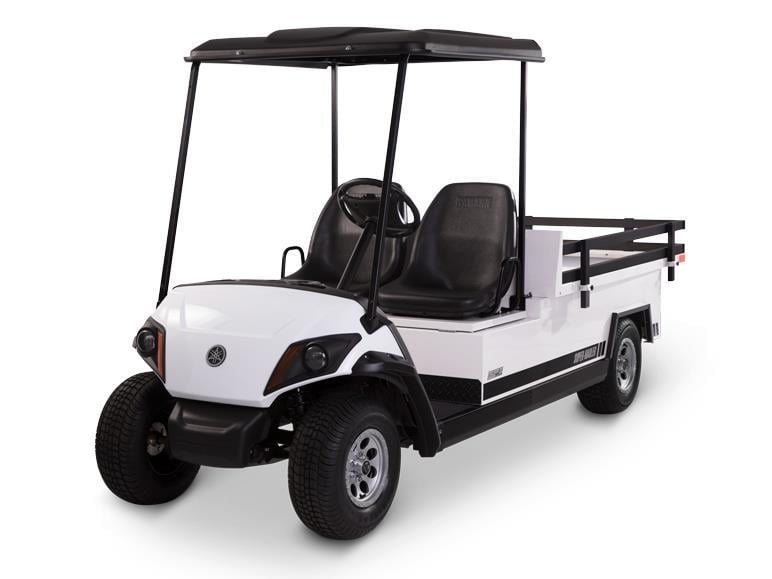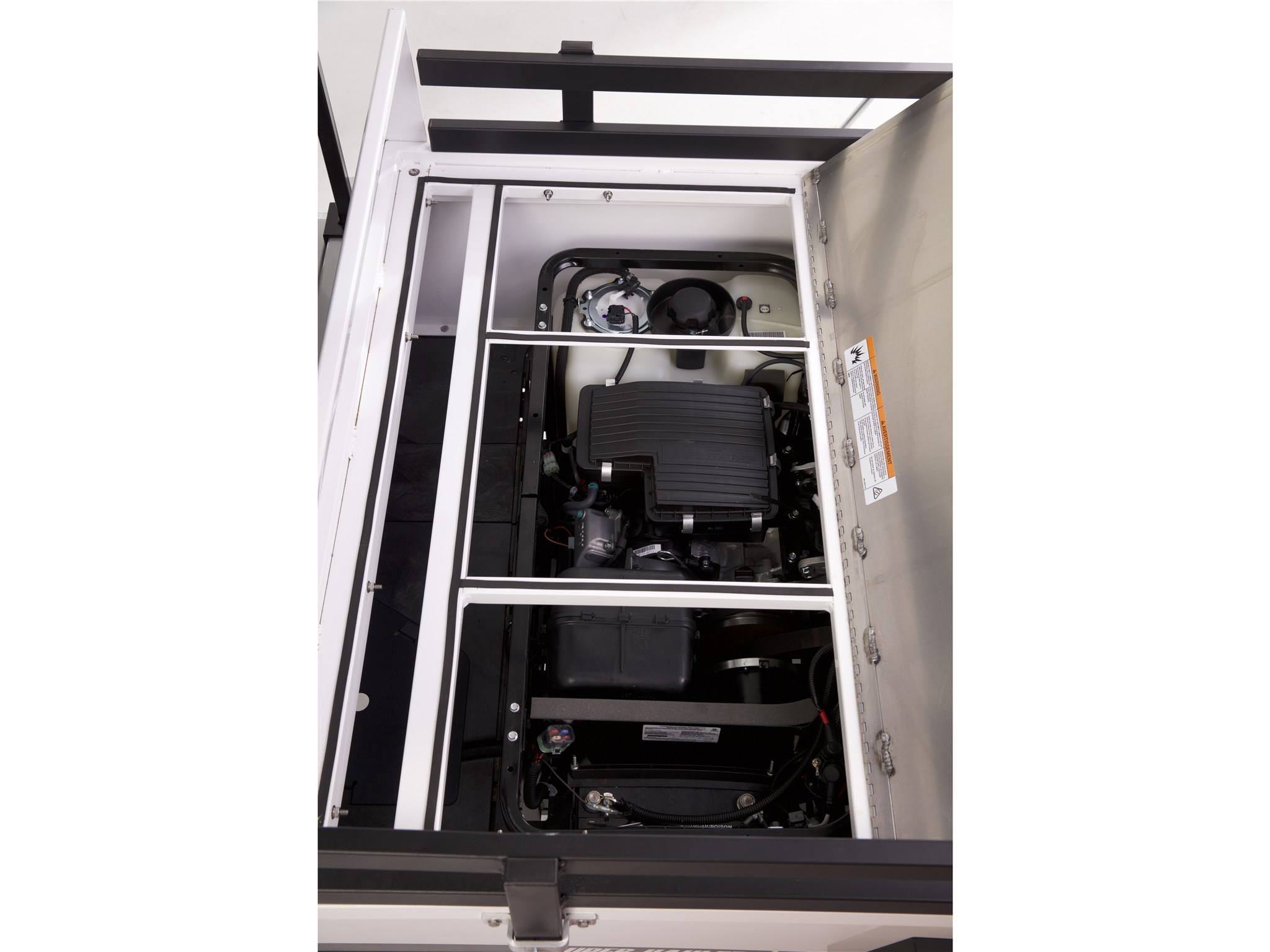 See Us in Action
Adventurer Super Hauler
Whether you're replacing water heaters, or setting up for the day's big event, this extra-large hauler will lighten your load. With durable, low-maintenance engineering, and a super-sized aluminum cargo bed, it'll save you more than a few trips, not to mention headaches.
Fuel System:Electronic Fuel Injection
IGNITION SYSTEM:Transistor
ENGINE TYPE:Yamaha-built, 357 cc, low-emission single cylinder 60° incline OHV
BORE x STROKE:85 x 63 mm
COMPRESSION RATIO:8:1
OIL CAPACITY:1 liter, 1000 cc (1 U.S. quart) liter
AIR CLEANER:Two-stage, urethane-foam pre-cleaner, and high-capacity pleated paper cartridge
COOLING SYSTEM:Forced Cooling
MAXIMUM TORQUE:25.5/2500 (Nm/rpm)
STARTING SYSTEM:Starter/Generator
MOTOR:48-volt AC Motor
OUTPUT RATING:6.7 hp for 60 minutes
MOTOR CONTROL UNIT:NEOS 350 amp AC controller by Toyota Industries Corporation
BATTERIES:Standard: Six 8-volt Trojan T-875 Batteries (Only Fleet AC models include HydroLink Watering System) Optional: Eight 6-volt Trojan T-105 Batteries
CHARGER:YAMAHA-built automatic microprocessor-based high frequency switching regulated charger.
Learn more about PowerTech AC