PRESS RELEASE
August 8, 2023
Yamaha Golf Car Academy Now Offering Training in Cypress, CA Facility
Yamaha Golf Car Academy Now Offering Training in Cypress, CA Facility
Kennesaw, GA (August 8, 2023) — Yamaha Golf-Car Company (YGC) is pleased to announce that the Yamaha Golf Car Academy (YGCA) will begin offering training classes in the Cypress, CA Yamaha facility beginning this fall.
Previously, training has only been offered in Kennesaw, GA and Lakeview, WI. This addition will allow many West Coast dealers, technicians, and service staff the opportunity to learn directly from a trained Yamaha Service instructor.
YGCA will be hosting two sessions of classes, taking place from September 19-21 and again September 26-28, 2023. During each session, students will be guided through the Introduction to Electrical Circuits coursework. This class introduces technicians to the Electronic Fuel Injection (EFI) and Electric Vehicle (EV) systems found on the Yamaha Drive² and UMAX vehicles. Technicians will work under instructor guidance in a lab setting to build, inspect, and diagnose electrical components and circuits. Technicians will move on to practice the concepts they have learned by inspecting and troubleshooting failed circuits on Yamaha golf and utility vehicles, and electrical circuit boards. This course is recommended for technicians of all experience levels.
YGCA has plans to grow their offerings in Cypress and expand the curriculum for all locations in the future. YGCA Technical Training Instructor Jason Connelly said, "Bringing YGCA training courses to our Cypress location has been a dream in the making for a long time. I am excited to be a part of YGCA's expansion, and I look forward to sharing our training course with our west coast technicians and team." John Tomsche, Division Manager – Operations & Service, added, "This is a first step in our overall growth plan of training, to offer broader access to technicians of Yamaha Golf Car Dealers and Distributors across the country, both in instructor-led training and also increasing digital online training and communications in the future."
2023 Yamaha Golf Car Academy courses are now available for registration. Classes are limited and quickly filling up, so interested students are encouraged to register as soon as possible. For complete information about YGCA training offerings at all locations, please visit: www.yamahagolfcaracademy.com
For more information about Yamaha Golf-Car Company, please visit www.yamahagolfcar.com or follow YGC's social channels for updates (Instagram, Facebook, LinkedIn).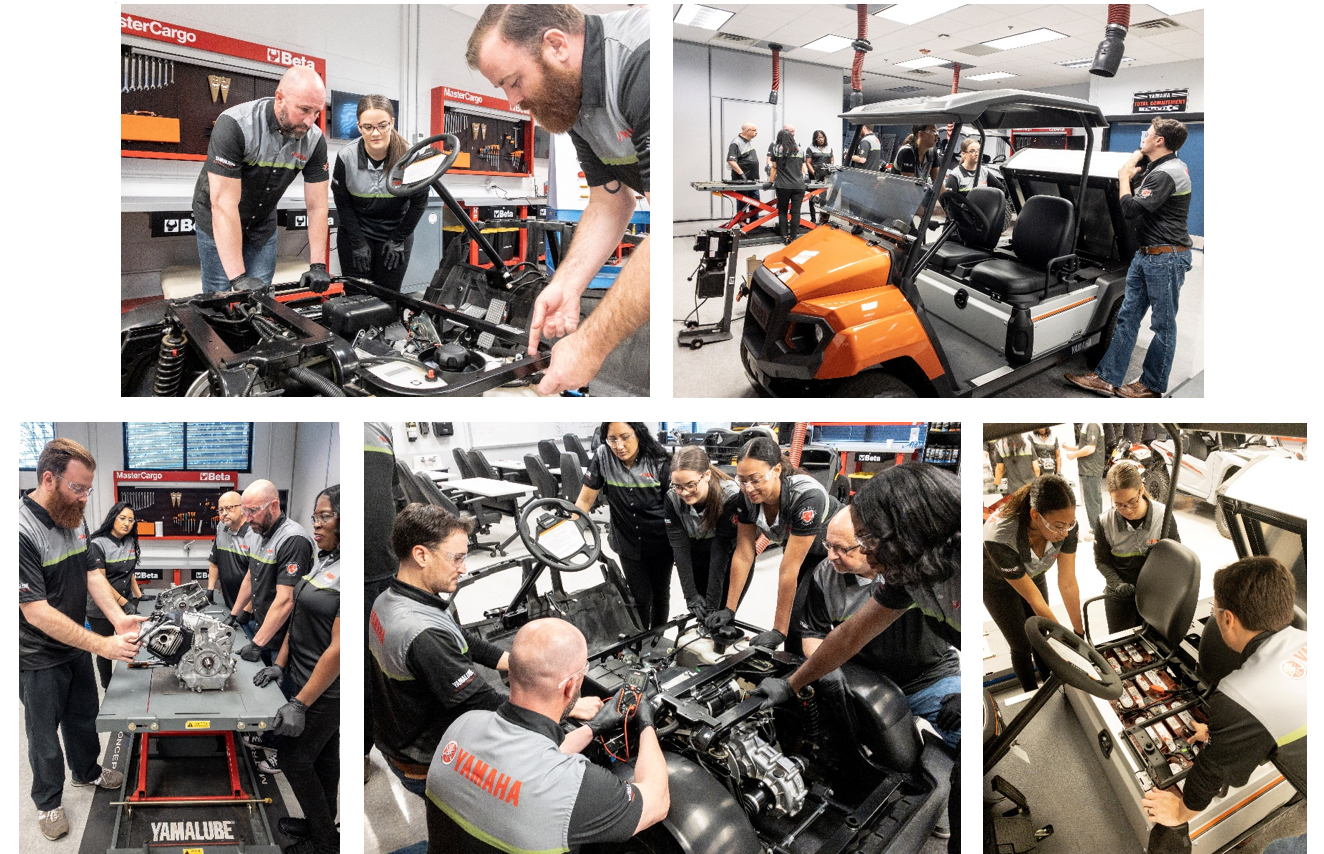 About Yamaha Golf-Car Company
The Yamaha Golf-Car Company builds from the 60-plus-year legacy of the Yamaha brand to manufacture the most innovatively engineered and highest quality golf, utility, and specialty vehicles in the golf industry. Yamaha Golf-Car Company is headquartered in Kennesaw, Georgia with assembly and production of all cars taking place at our Newnan, Georgia production facility. Yamaha was the first to develop Electronic Fuel Injection technology in a golf car (producing the best gas mileage and smallest carbon footprint); the first golf car with fully independent, four-wheel suspension (producing the smoothest ride in the game); and the first gas-powered car that is almost as quiet as an electric one.