PRESS RELEASE
March 19, 2020
Yamaha Golf-Car Company Assists Students at J.C. Booth Middle School with Golf Car Rebuild
Peachtree City, GA (March 16, 2020) – Yamaha Golf-Car Company is very proud to share that they have been working with local 7th Grade STEM (Science, Technology, Engineering, and Math) students to rebuild a golf car from the ground up. J.C. Booth Middle School is located in Peachtree City, a city known for having an abundance of golf cars and an over 100-mile network of multi-use paths for pedestrians, cyclists, and golf cars.
This project started back in December 2018, when Kathie Lanman and Jason Bingel, STEM and Gifted Science teachers at J.C. Booth MS, acquired an old, out of use Yamaha golf car from a local golf club. Lanman, Bingel, and their team of students began dismantling the car and diagnosing its problems.
In January 2019, Lanman reached out to Yamaha directly and got in touch with Chad Mohesky, Service Manager, who offered to assist by providing missing parts. In addition to providing materials for the students to use in their rebuild, Mohesky—along with key members of his Service team—visited the school and spent time sharing their knowledge and expertise directly with the students. YMMC (Yamaha Motor Manufacturing Corporation of America) even assisted with rebuilding the actual frame of the car.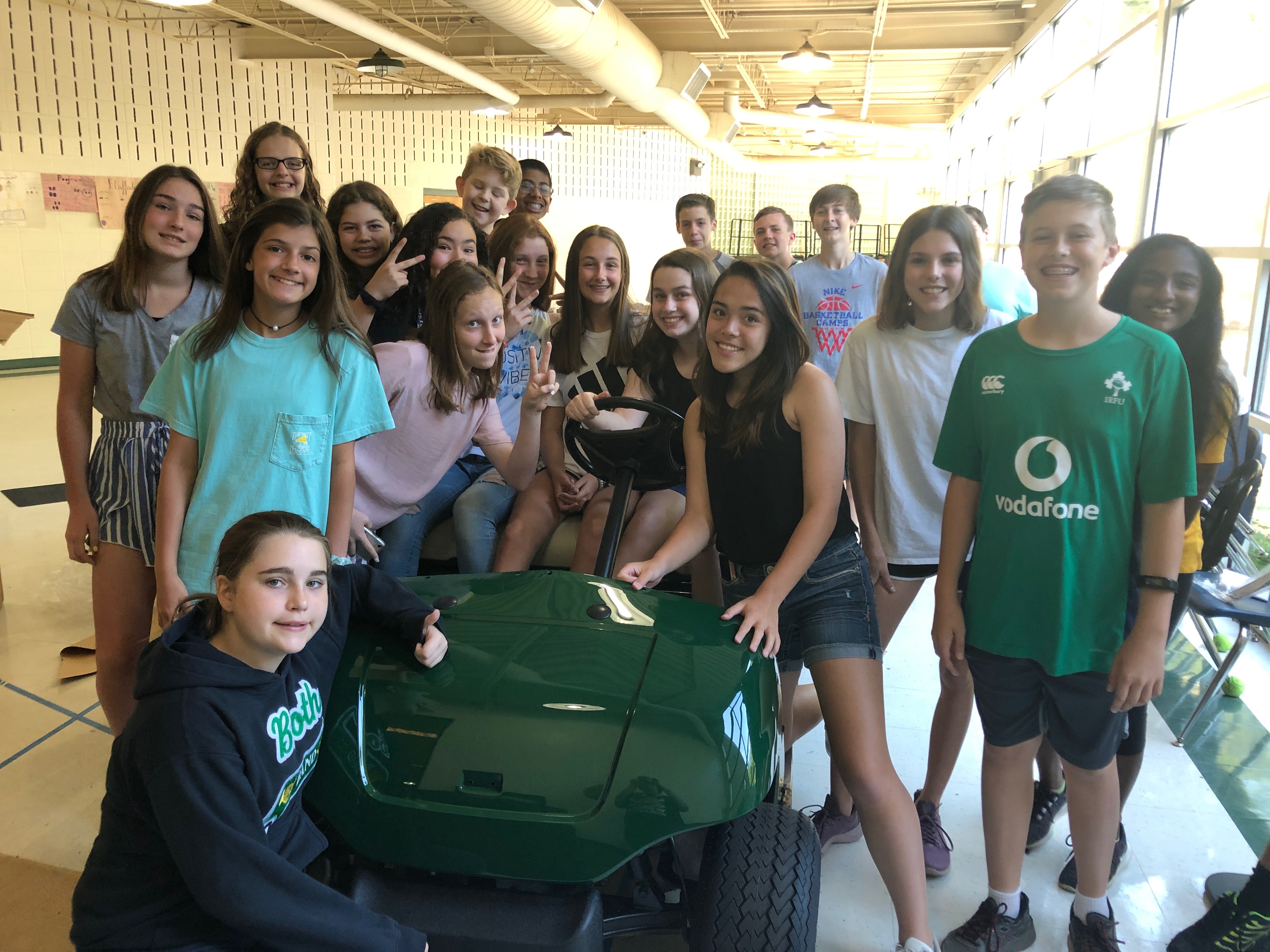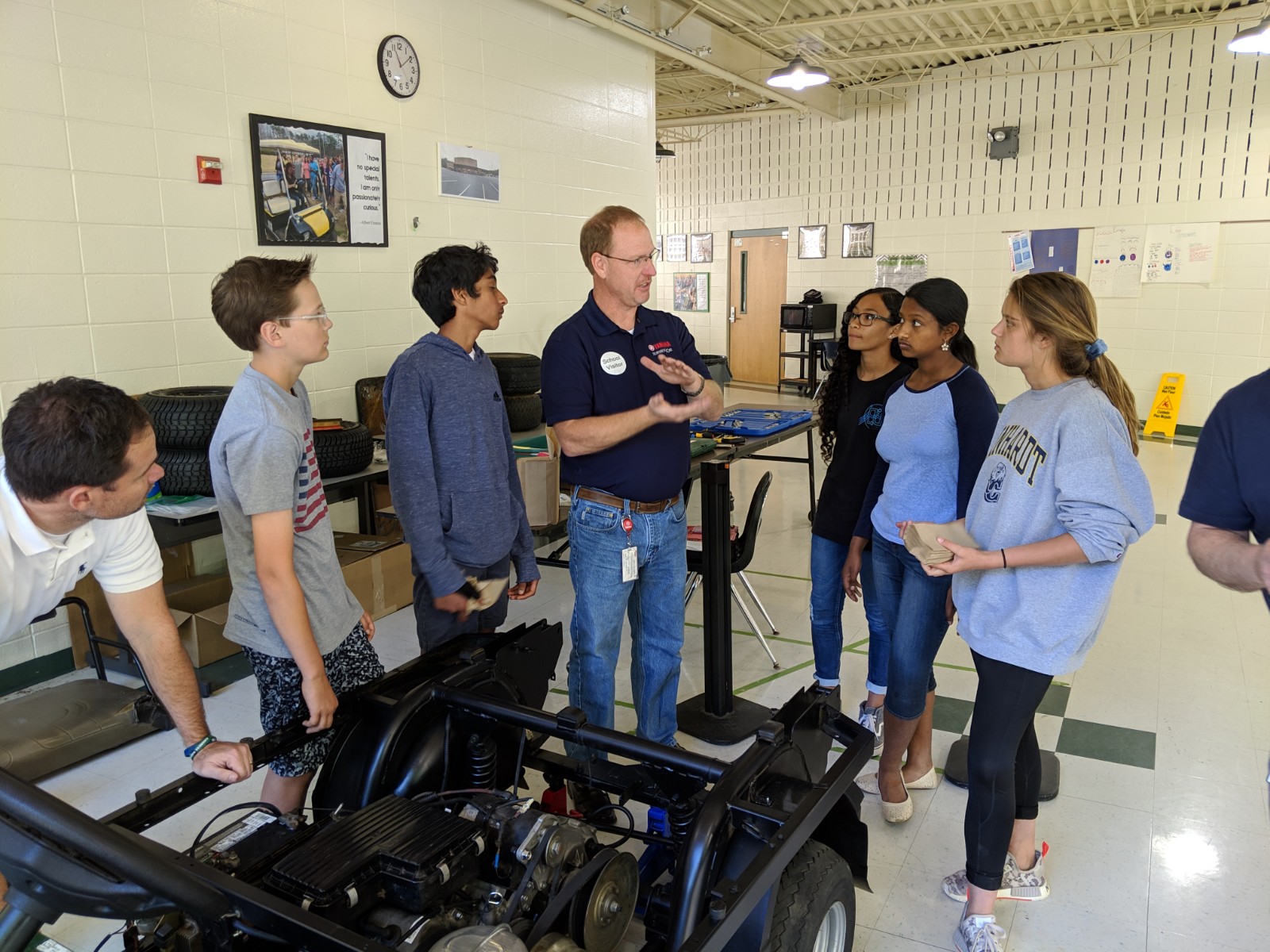 In May 2019, the students finally got the car up and running. Since that time, the students have been working on the body and overall appearance of the car. Significant body work has been done, including repainting the vehicle, replacing seats and miscellaneous parts, and more.
Through this unique experience, the students have learned the value of perseverance. "Almost every step of the way, we ran into problems, and every time we were able to find a solution," said Lanman. "I really can't overstate how helpful Yamaha has been throughout this. If it were not for Yamaha's input, we would not have been able to see this through to completion."
About Yamaha Golf-Car Company
The Yamaha Golf-Car Company builds from the 60-plus-year legacy of the Yamaha brand to manufacture the most innovatively engineered and highest quality golf, utility, and specialty vehicles in the golf industry. Yamaha Golf-Car Company is headquartered in Kennesaw, Georgia with assembly and production of all cars taking place at our Newnan, Georgia production facility. Yamaha was the first to develop Electronic Fuel Injection technology in a golf car (producing the best gas mileage and smallest carbon footprint); the first golf car with fully independent, four-wheel suspension (producing the smoothest ride in the game); and the first gas-powered car that is almost as quiet as an electric one.