PRESS RELEASE
January 24, 2023
Yamaha Golf-Car at the 2023 PGA Show
Orlando, FL (January 25, 2023) — Yamaha Golf-Car Company will once again be exhibiting at the prestigious PGA Show (January 25-27, 2023) at the Orange County Convention Center (OCCC) in Orlando, Florida.
2023 marks the 70th PGA Show and will bring together thousands of PGA Professionals, golf leaders, industry executives and retailers from around the world who will source new products from nearly 800 golf and golf lifestyle brands, attend high-level industry presentations, participate in education and career workshops, and connect in person with peers and golf leaders to drive continued growth of the sport and the business of golf.
Beginning today at OCCC, Yamaha Golf Car will be showcasing all their top-of-the-line offerings, including the newest Drive2 PowerTech AC Lithium with Independent Rear Suspension, in their Comfort Zone display area.
The concept for the Comfort Zone stems from the idea that when a golf course enters a relationship with Yamaha Golf Car, they are entering a true Comfort Zone that relates to everything from vehicle amenities to service long after the sale. When entering a long-term partnership with a customer, Yamaha Golf Car promises reliability, safety, and an elevated brand image. Put simply, the golf cars provide ample comfort, and customers will be comfortable with their decision.
Additionally, the products in the Comfort Zone display will represent Yamaha's upcoming lineup of new Model Year 2024 colors—like Evergreen, Pearl White, and Coral Red, among others— along with a variety of new accessories on fleet, personal transportation vehicle (PTV), and golf utility cars.
This three-day event consists of 1,000+ interactive exhibits, educational workshops, daily special events, and more that feature all the latest and greatest in all things golf-related. Please stop by Booth #2943 to experience what makes Yamaha The Easy Choice™.
Yamaha Golf Car will also have a presence at the following upcoming trade shows:
Golf Course Superintendents Association of America (GCSAA) Conference and Trade Show
February 6-9, 2023 in Orlando, FL
Club Management Association of America (CMAA) Business Expo
February 26-27, 2023 in Orlando, CA
For more information about Yamaha Golf-Car Company, please call 770-420-6084 or visit online at www.yamahagolfcar.com.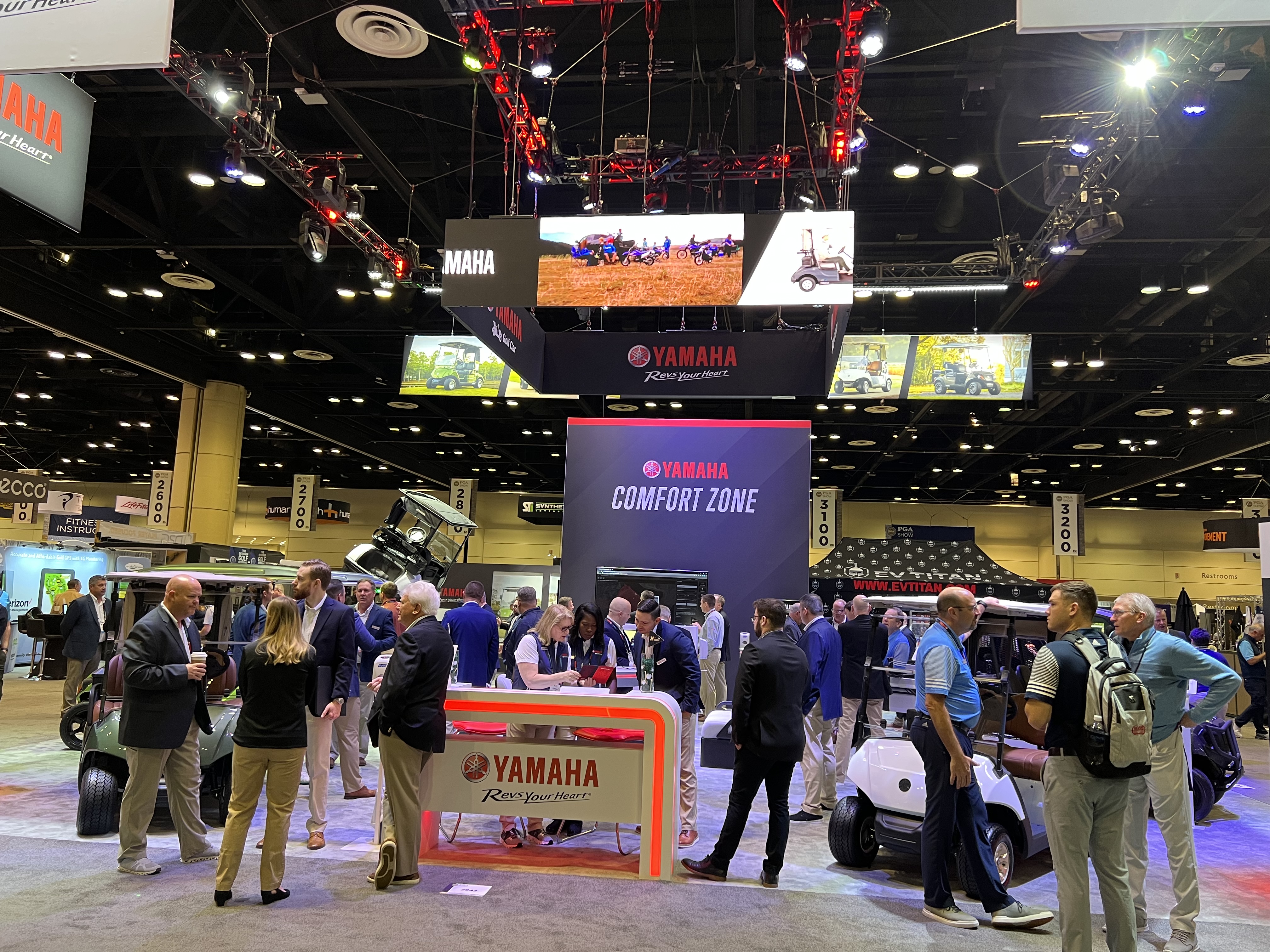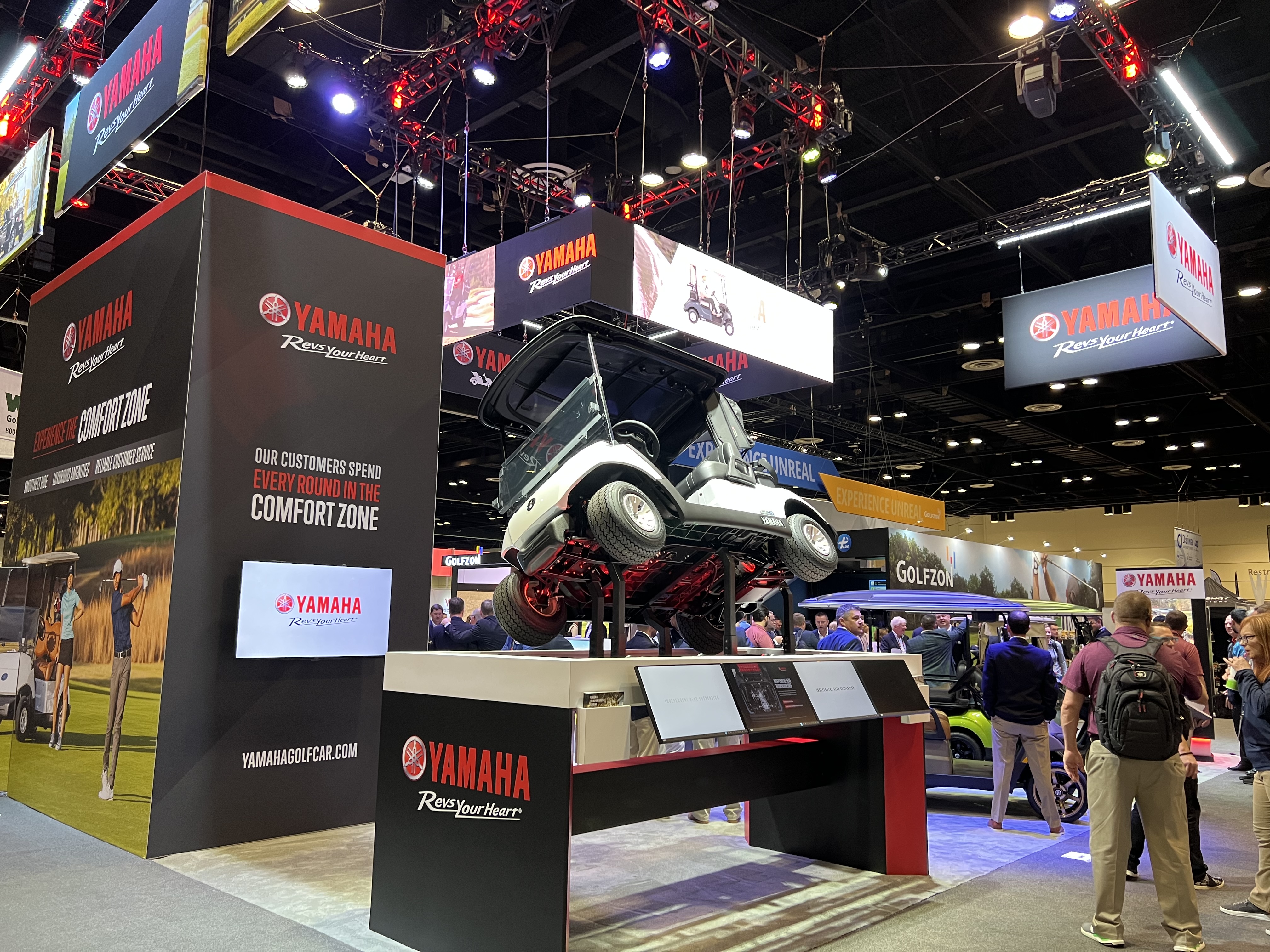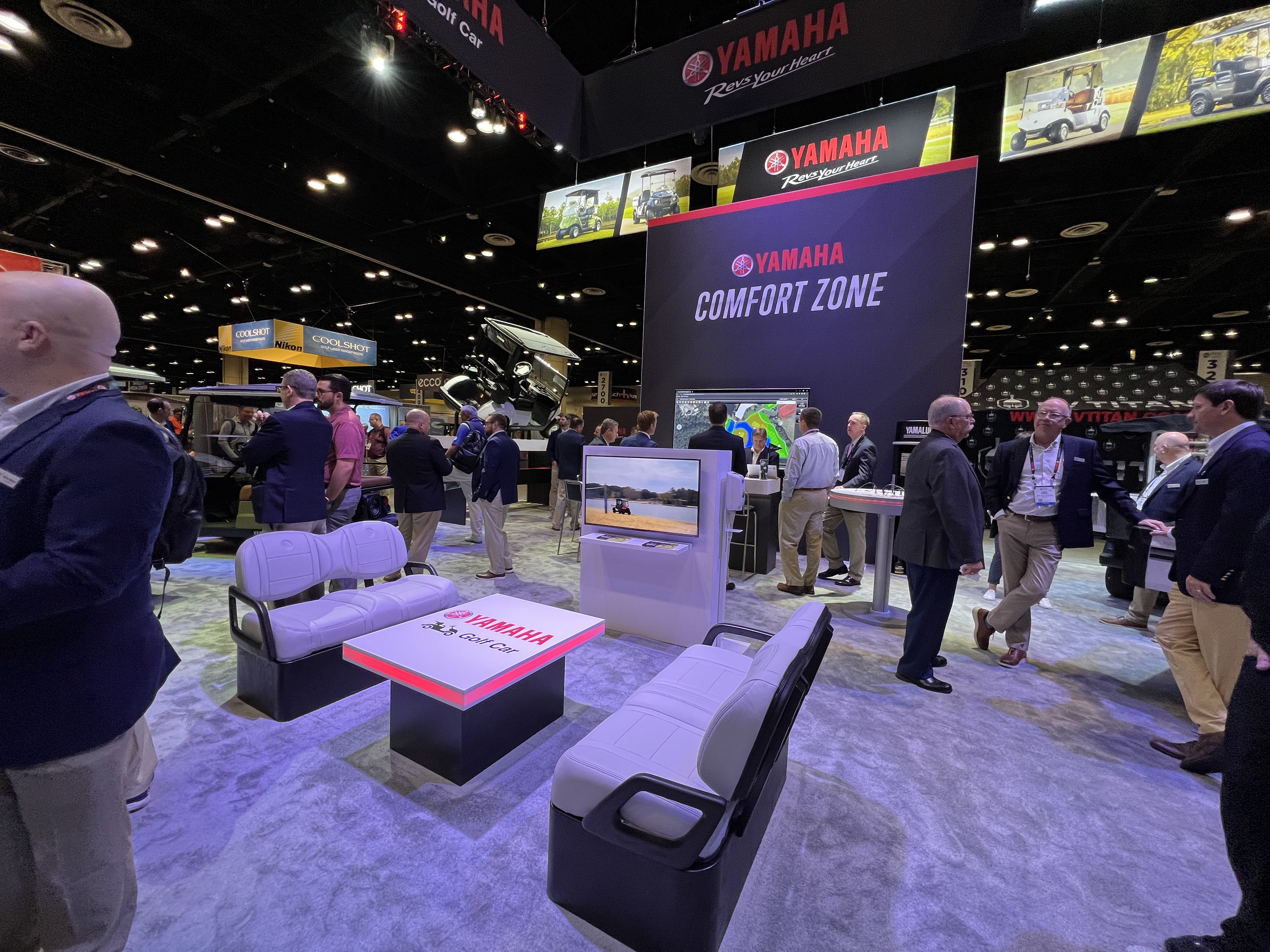 About Yamaha Golf-Car Company
The Yamaha Golf-Car Company builds from the 60-plus-year legacy of the Yamaha brand to manufacture the most innovatively engineered and highest quality golf, utility, and specialty vehicles in the golf industry. Yamaha Golf-Car Company is headquartered in Kennesaw, Georgia with assembly and production of all cars taking place at our Newnan, Georgia production facility. Yamaha was the first to develop Electronic Fuel Injection technology in a golf car (producing the best gas mileage and smallest carbon footprint); the first golf car with fully independent, four-wheel suspension (producing the smoothest ride in the game); and the first gas-powered car that is almost as quiet as an electric one.
###